How can I upload bulk jobs from a template?
Overview

FreightTracker has released a new feature that now allows its user to Bulk Upload jobs via a standard template. The function has been added to the system to help reduce time for our clients entering jobs. Our clients can now offer their customers a standard template to compile a list of customer to customer bookings, for bulk uploading. The template is limited to 25 Jobs per upload.

Getting Started:
Step 1: Go to your parameters and turn the UPLOAD function on.

To do this go to SETTINGS > PARAMETERS > GENERAL > general_freight_upload_multi_booking and select YES with the tick.


Step 2: Define WHO you want to have access to upload in bulk.

To do this go to SETTINGS > USERS > GROUP_MANAGEMENT > ADDITIONAL_MODULE_ACCESS > GERNAL_FREIGHT > BOOKING_OPTIONS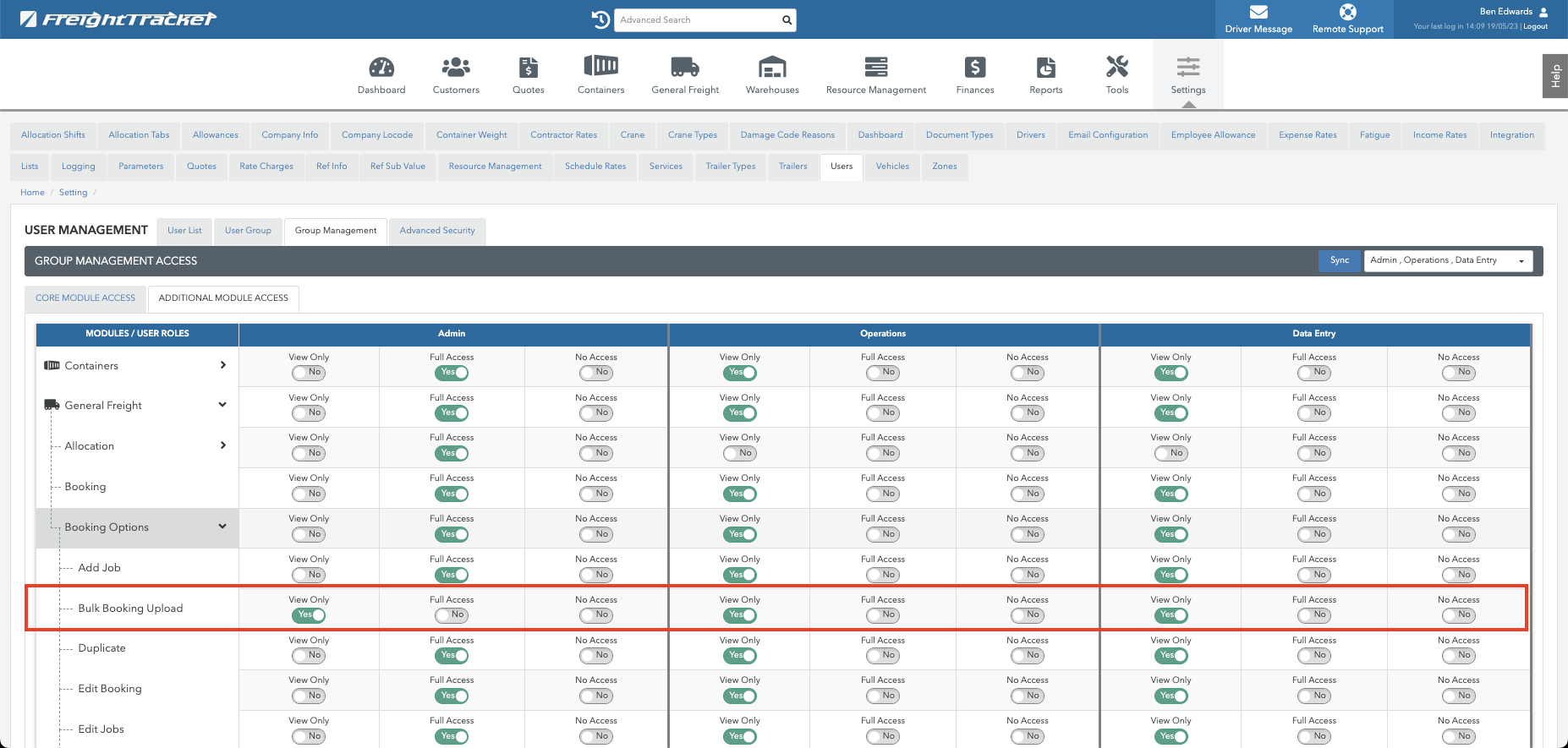 Where do I download the template?

1. Select Upload on the main booking page


2. Follow the step one and select the template hyperlink "here". The file will appear in your download file.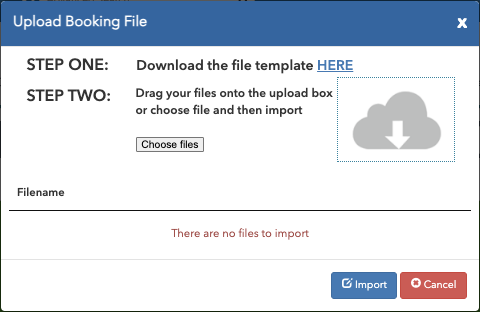 How do I complete the template?
1. After downloading the template, open in your selected format (.xls, .xlsx, sheet, numbers etc)

2. Using Row 2 or the template as an example guide, complete each of the fields
across the sheet.
3. Remove the "Example Row" before saving.
4. Save and convert the file into a CSV File format. (.csv is the only accepted format).
The Columns marked with an * define a mandatory field to be completed.




The Charge To* must match EXACTLY how it appears/named in your FreightTracker system.




The PU and DEL Customers must appear as they are stated in the FreightTracker system.




The PU and DEL dates, must be in the format defined in row 2



How do I upload the jobs?

1. After entering your bookings to the sheet, save the file to your PC (be sure to give it an identifier name like the Cust Name and date)

2. Click, hold and drag your file into the cloud icon, or locate via the "Choose_file" function.

3. Select IMPORT. A successful upload will show 100% in green.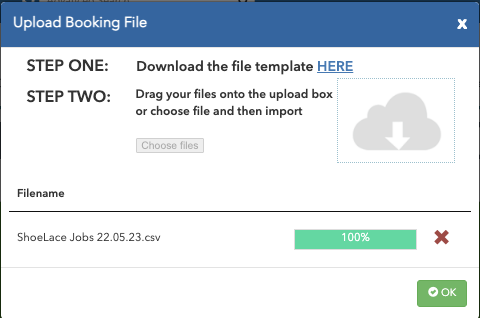 What does a successful Upload look like?

Once the file upload is complete, the jobs will appear in the main booking screen in the same way a customer portal, or EDI booking comes into the system. It will be highlighted in Green on the booking screen like so:


You will then need to ACCEPT
Why wont my file upload?

If there is an error in the file, a message will appear similar to below.
You will then need to go back into the file to correct the errors, and reattempt the upload.
Note: An error on the file mean none of the jobs associated with the file will upload.

Can I change the template design?

No - the template is a fixed design and mapped accordingly to allow the bookings to be placed.

What format does the template need to be?
The file is required to be an CSV format only.